You may choose to instead buy the contents of this website as books and CDs. In that case, you can buy sets of our course from the store. Click on a set to purchase all the courseware. Please note that the contents of the hard copies are the same as the online materials, but without updates. If you would like both online access and books, contact us for discounts.
The executive summary states, "The evidence is clear ... that direct systematic instruction in phonics during the early years of schooling is an essential foundation for teaching children to read. Findings from the research evidence indicate that all students learn best when teachers adopt an integrated approach to reading that explicitly teaches phonemic awareness, phonics, fluency, vocabulary knowledge and comprehension." The Inquiry Committee also states that the apparent dichotomy between phonics and the whole-Language approach to teaching "is false". However, it goes on to say "It was clear, however, that systematic phonics instruction is critical if children are to be taught to read well, whether or not they experience reading difficulties."[44]
The need to explicitly teach letter-sound relationships in U.S. classrooms is settled science.1 However, too often such instruction is not provided in the most efficient or effective way. These instructional missteps mean that fewer children will develop strong word-reading skills. In addition, ineffective phonics instruction is likely to require more class time and/or later compensatory intervention, taking time away from the growth of other important contributors to literacy development. We have encountered many dozens, if not hundreds, of phonics faux pas. In this article, we focus on seven in early reading instruction that deserve our serious attention.
Children have problem in reading because they are not able to recognize the sounds of the letters of the alphabet in the words they read. Phonics reading will help children to recognize and associate sounds of the letters of the alphabet in the word they read. This will help them to improve in their reading skills and efficiency. In other words, it will be difficult for a child to improve in his reading skills if the teaching of phonics is removed from their curriculum. 

The review does address the question of why children's reading and writing (especially for boys) have not been meeting expectations. Paragraph 3.25 of the Final Report states "This suggests that it is far more often the nature of the teaching than the nature of the child which determines success or failure in learning the 'basic' skills of reading and writing. This is not to say, however, that there is any lack of willingness or capability on the part of primary teachers to develop the required expertise in the teaching of beginner readers once convinced of the benefits to children of doing so. Rather, the main obstacles have been long-standing systemic confusion and conflicting views, especially about the teaching of phonics.[36] As more research and practice now converge in strong support of high-quality, systematic phonic work, schools can be confident that their investment in good-quality phonics training for teachers and in good systematic phonic programmes, whether commercial or provided by the National Strategies, will yield high returns for children."[37]
In addition, it is not clear how many months or years a phonics program should continue. If phonics has been systematically taught in kindergarten and 1st grade, should it continue to be emphasized in 2nd grade and beyond? How long should single instruction sessions last? How much ground should be covered in a program? Specifically, how many letter-sound relations should be taught, and how many different ways of using these relations to read and write words should be practiced for the benefits of phonics to be maximized? These questions remain for future research.
Phonics instruction has a strong impact on the reading abilities of young children. Those receiving phonics instruction in the early grades (K-1) showed significant gains in their reading comprehension and spelling abilities and moderate growth in oral reading skills. Studies show that children in grades 2-6 also show growth in these areas, but theirs is not as considerable as that seen in primary grade students. At the upper grades, phonics instruction has a positive impact on the reading abilities of disabled, low achieving non-disabled students as well as those from low socio-economic backgrounds. These groups of children showed growth in their abilities to decode and spell new words. However, their reading comprehension skills were not affected by phonics instruction.
To understand the big picture, children must understand other concepts of print as well. Concepts of print are the many understandings about how print works, including that print serves specific purposes (e.g., to help us remember or to entertain us); that print is language written down; and that, in English, we read from left to right and from the top of the page to the bottom. All of these and other "mechanics" about how print works are important to learn alongside letters and sounds.
Phonics is one of the primary building blocks of reading. Without an understanding of the relationship between letters and sounds, reading cannot occur. This multifaceted connection between print and pronunciation is an important component of any instructional program in reading because it provides readers with tools for discovering new written words.
Some people think that teaching letter names is essentially teaching their sounds, but unfortunately that is not the case in English. Some letter names don't have a sound commonly associated with the letter at all. Neither Hh, Ww, nor Yy has its commonly associated sound in its name (e.g., there is no /h/, as in happy, in the name of the letter Hh ("aych")). Knowing these letters' names definitely does not lead children to know their associated sounds. Some other letters' names contain one of the sounds commonly associated with the name but not the other. For example, Cc has one of its common sounds in its name (/s/) but not the other (/k/).
Your child will probably learn phonics in kindergarten through second grade. In kindergarten, children usually learn the sounds of the consonant letters (all letters except the vowels a, e, i, o, and u). First- and second-graders typically learn all the sounds of letters, letter combinations, and word parts (such as "ing" and "ed"). They practice reading and spelling words containing those letters and patterns. Second-graders typically review and practice the phonics skills they have learned to make spelling and reading smooth and automatic.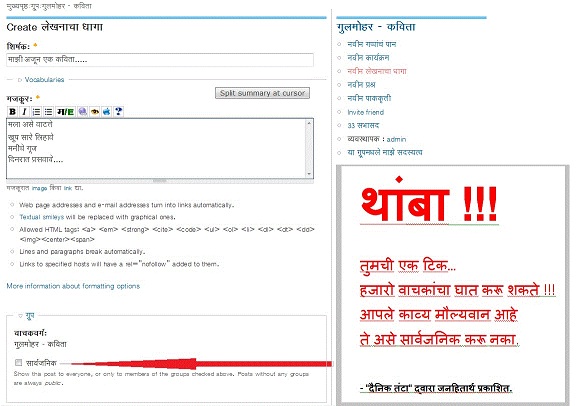 Most poor readers tend to rely so heavily on one reading strategy, such as the use of context and picture clues, that they exclude other strategies that might be more appropriate. To become skilled, fluent readers, children need to have a repertoire of strategies to draw on. These strategies include using a knowledge of sound-spelling relationships — in other words, an understanding of phonics. In addition, research has shown that skilled readers attend to almost every word in a sentence and process the letters that compose each of these words.
is a free tutorial that uses cartoons and sounds with audio narration and clickable words to teach phonics. This method teaches just basic phonics concepts without struggle or frustration and includes rules for vowels, consonants, and blends along with practice pages. These pages were created to make it easy and fun for new readers -- children or adults -- to navigate through the lessons. So we invite students, along with parents and school teachers, to click and hear words while enjoying the pictures.
Imagine going to work for a shipbuilding company. You go to work the first day and are schooled in all the different types of bolts, screws, and nails. You learn their names, the different sizes, and the different types, but you never learn that their purpose is to join pieces of metal and that those pieces of metal are used to build ships! Although this situation is clearly ridiculous, it is actually analogous to what we see in some prekindergarten and kindergarten classrooms. Children are being taught to name letters or even identify the sounds that the letters represent, but they are unclear about why they are learning it. Letter-sound knowledge is being learned in a vacuum; the child has no context for how to use the information, no "big picture."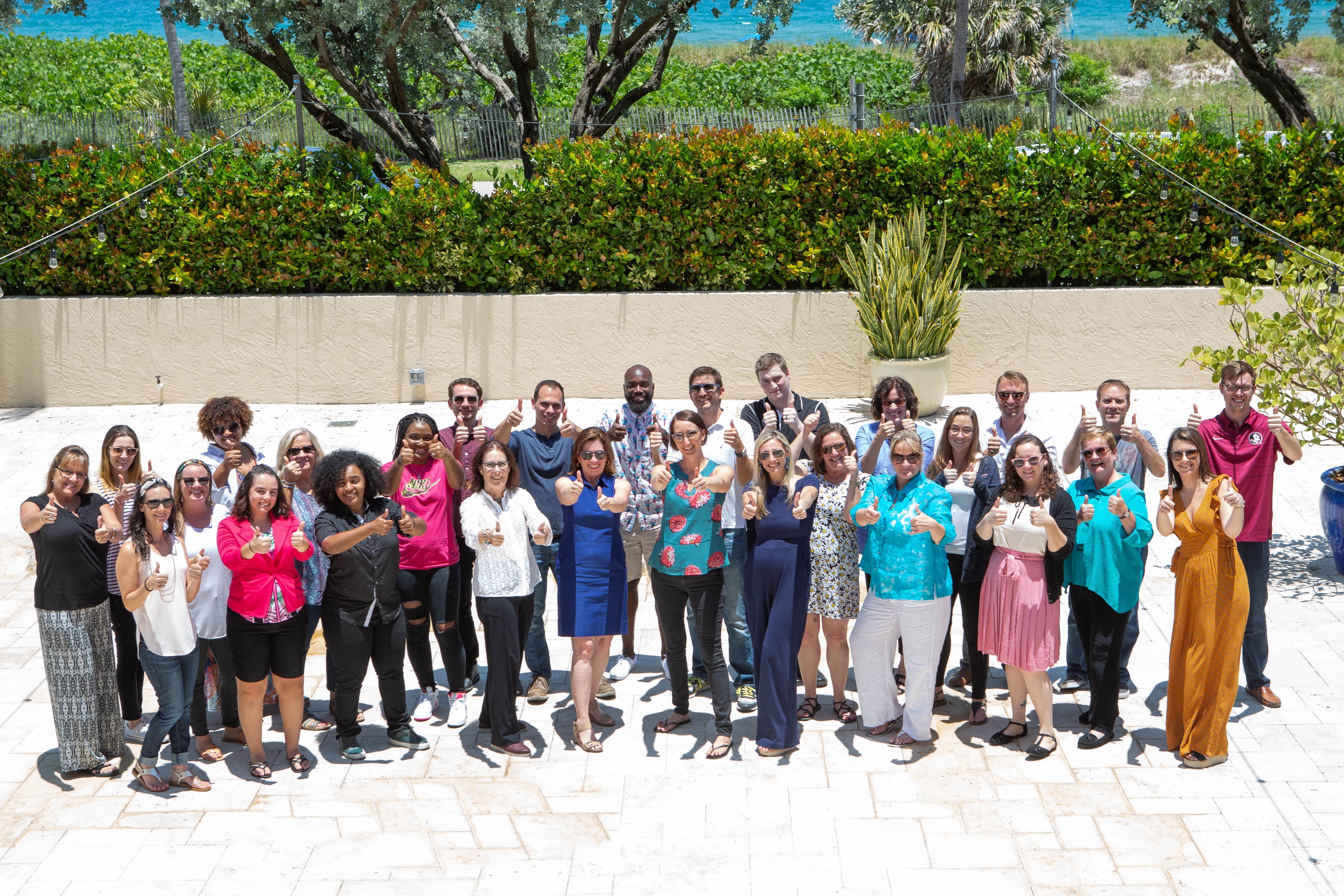 The meta-analysis revealed that systematic phonics instruction produces significant benefits for students in kindergarten through 6th grade and for children having difficulty learning to read. The ability to read and spell words was enhanced in kindergartners who received systematic beginning phonics instruction. First graders who were taught phonics systematically were better able to decode and spell, and they showed significant improvement in their ability to comprehend text. Older children receiving phonics instruction were better able to decode and spell words and to read text orally, but their comprehension of text was not significantly improved.
The programme continues throughout the school years, by extending the earlier phonics teaching with further spelling, grammar and punctuation concepts. Each year of teaching provides continuous revision and consolidation of topics taught in previous years. Children are also taught the core concepts of grammar and punctuation, starting with simple age-appropriate definitions, which are gradually built on with each year of teaching. The teaching continues to be multi-sensory with actions and colour coding (fitting with Montessori) for parts of speech to help children develop their understanding of how language works. The systematic programme means children are given the tools that they need to independently write what they want clearly and with expression.
The primary vowels are like this as well. We would have been much better off if they were named by their short sounds (/a/, /e/, /i/, /o/, and /u/, as in pat, pet, pit, pot, and putt), because those are more common in the words read by beginning readers than their long vowel sounds (the letters' names)—but no such luck. Letter names are also challenging for young readers because they aren't consistent in whether the commonly associated sound is at the beginning or end of the name. For example, in Mm/"em," the letter's target sound is at the end of the letter name, but in Jj/"jay," the target sound is at the beginning. That means for letter names to help children, they must memorize whether the target sound is at the beginning or end of the name.
There has been a resurgence in interest in synthetic phonics in recent years, particularly in the United Kingdom. The subject has been promoted by a cross-party group of Parliamentarians, particularly Nick Gibb MP. A recent report by the House of Commons Education and Skills Committee called for a review of the phonics content in the National Curriculum. The Department for Education and Skills since announced a review into early years reading, headed by Sir Jim Rose, formerly Her Majesty's Inspector and Director of Inspection for Ofsted (Office for Standards in Education, UK.)
Therefore, phonics instruction plays a key role in helping students comprehend text. It helps the student map sounds onto spellings, thus enabling them to decode words. Decoding words aids in the development of word recognition, which in turn increases reading fluency. Reading fluency improves reading comprehension because as students are no longer struggling with decoding words, they can concentrate on making meaning from the text.
ABCmouse.com's phonics curriculum helps teach children the relationship between each letter of the alphabet and their sounds in a fun and interactive environment. With thousands of engaging learning activities, including games, books, songs, and more, and an award-winning preschool–kindergarten curriculum, your child will learn to love to read at ABCmouse.com.